The Iraqi Ministry of Finance and Japan International Cooperation Agency (JICA) consented to an arrangement on Sunday, under which the Japanese organization will offer Iraq a credit of 110 billion Japanese Yen (about USD one billion) to redesign the Basra petroleum treatment facility.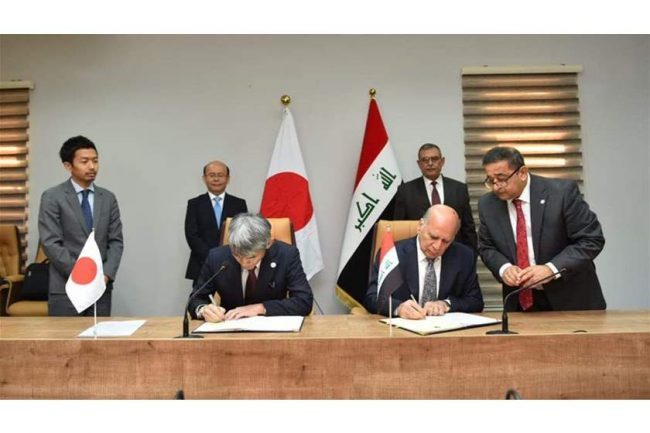 The arrangement was inked by Iraq's Deputy Prime Minister for Economic Affairs and Minister of Finance Fuad Mohammad Hussein and Ambassador of Japan to Iraq Naofumi Hashimoto, as indicated by KUNA.
The credit, viewed as one of the biggest sum given by the administration of Japan for one anticipate in the Middle East and North Africa, is refundable more than 40 years with a ten-year beauty period and 0.02 percent loan cost, as per an announcement from the Iraqi Ministry of Finance.
The undertaking expects to build Iraq's oil refining limit by developing another plant (liquid synergist breaking (FCC) complex) at Al-Basra treatment facility, south Iraq, and presenting light gas oil hydrodesulfurization (HDS) innovation.